Diorama is moving along nicely.
I used a papier mache type material to cover the foam base and fill in the area behind the thatch. This stuff is fun to work with. I used a paintbrush to force it into the spaces and to all so remove any of the material that oozed out of the thatch work.
This stuff took a while to dry and also shrunk, but it gave me some space around the edges to allow more scenery to be added without flow over the height of the base.
I mixed up Tamiya X-9 Brown and XF-59 Desert Yellow with Tamiya Diorama Texture Paint Dark Earth and covered the entire area where dirt would be.
I deliberately went over the "wood base" area, as this would have had dirt trampled on it over time.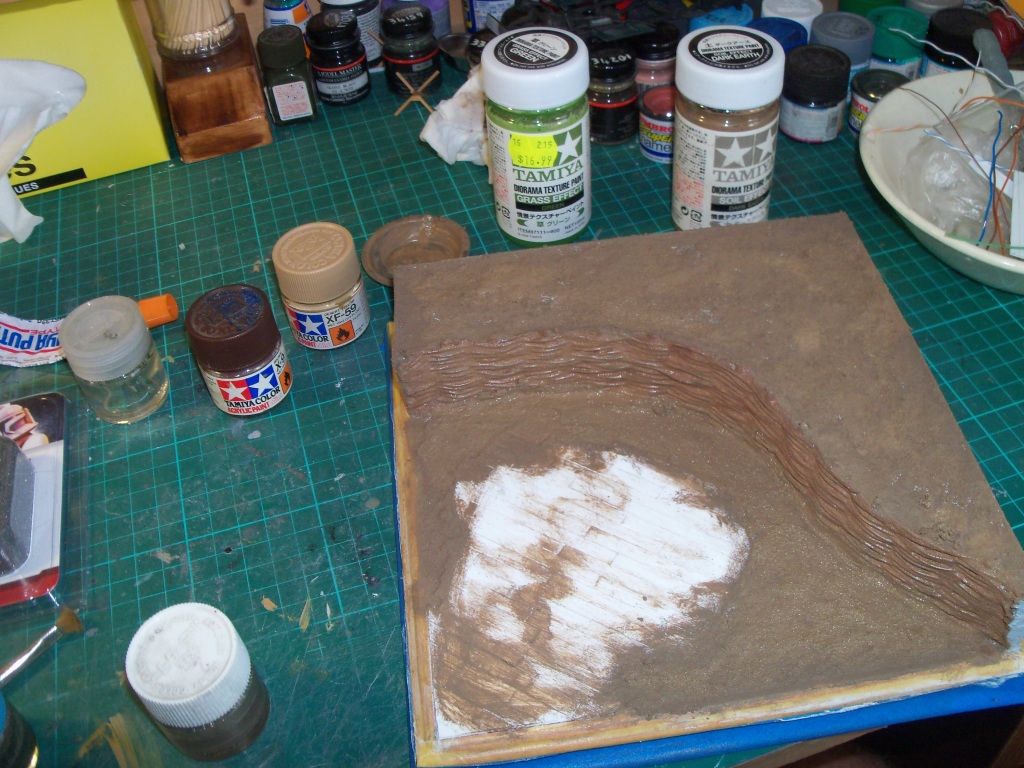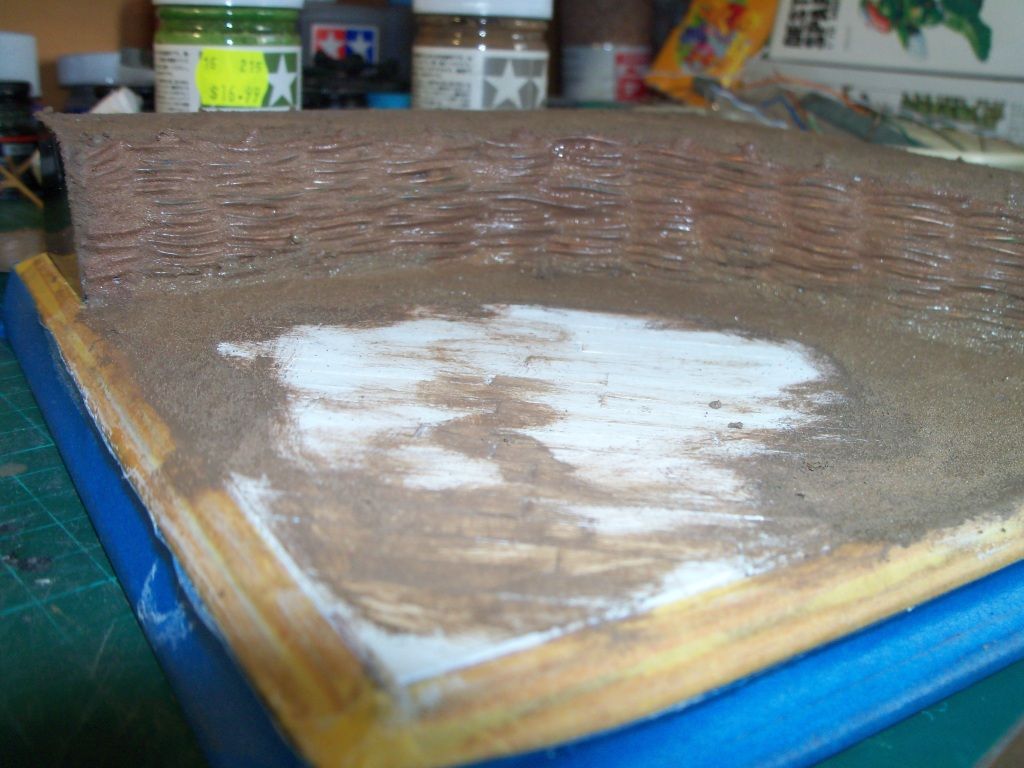 I went over the thatch area with a different ratio mix of colours.
I then used Tamiya Diorama Texture Paint Grass Effect and created a random effect where there grass would be. While this was still wet, I used Woodland Scenics Earth Blend randomly over the same area followed by Static Grass.
After blowing off all the loose material, there wasn't enough Static Grass left on the diorama, so out comes the Woodland Scenic glue and lightly sprayed the glue over the area and recovered with Static Grass.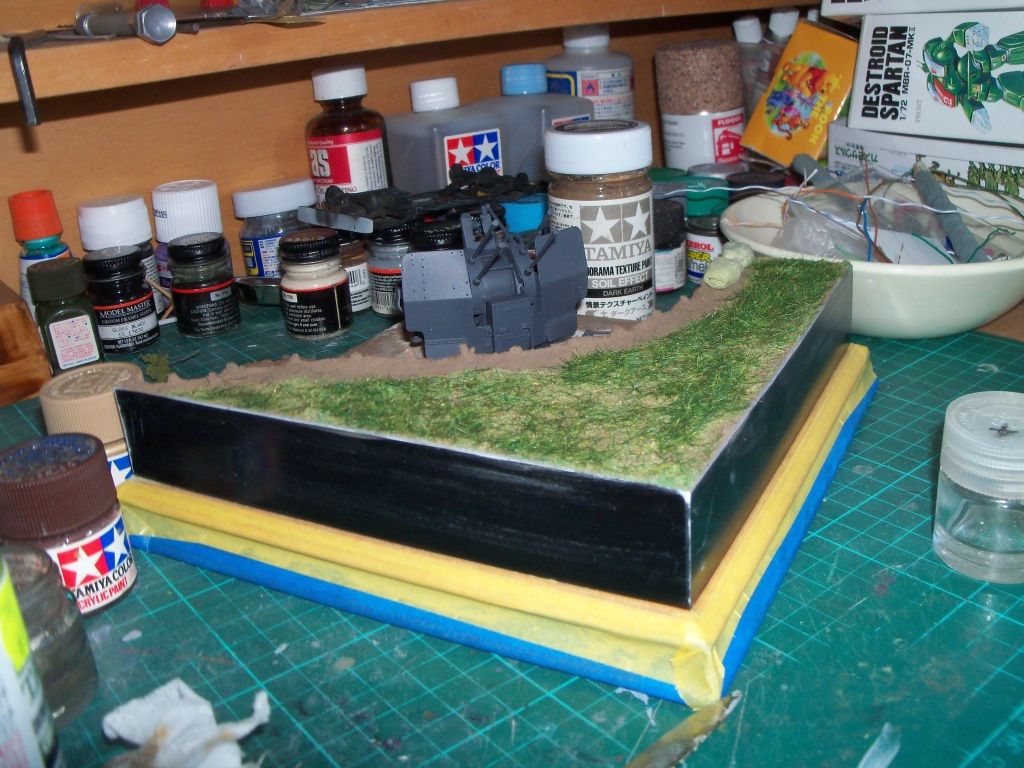 With all the earth works drying, I sanded the sides of the base to remove any unwanted material - now have to repaint the entire base again - oh well.
Some slight surgery was needed to fix up some thatch that was leaning outside of the diorama boundary. I used a Motor Tool (like a Dremel) to cut away the excess - word of warning wear goggles and a mask when cutting through wire and superglue .....
Searched Google for some ideas on how to make sandbags - in the end, I just mixed up some Milliput and roughly shaped a few sandbags. It kinda looks right - won't know for certain until after I've made them all .....