Hit a bit of a modelling brick wall, as well as a few personal issues. So everything on the work bench has become bench queens. So to get everything moving again, I'm going to build a Diorama which is outside my comfort zone.
Inspired by a Plamo episode on YouTube, I have decided to base a Diorama on the Dragon 1/35 U.S. Infantry, 2nd Armored Division (Normandy 1944).
This started out as a Diorama Based on the Tamiya 1/35 20mm German Flakvierling 38 and a few Paratrooper figures to replicate the Scene from Band of Brothers, where Lt. Winters and a Private come across a Flak Gun in action on D-Day. However wouldn't find any suitable figures for the Flak crew - oh well this is still on the cards.
Now to the Diorama at hand.
Planning.
Spent a bit of time planing the diorama. Thanks to the fellow modellers over at
Scale Model Addict
, I've come up with a design and size.
Started working on 8" (200mm) * 8" (200mm) in size, however since this is set in the field, there was a bit of empty space that needed to be dealt with. So, the Diorama size is down to about 7" (180mm).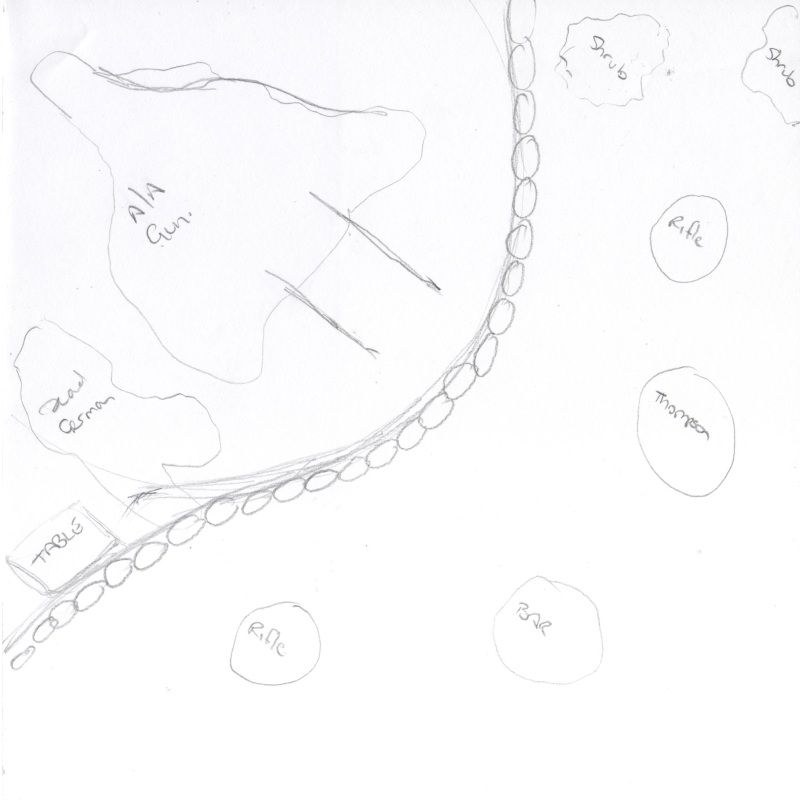 The design is out of the way - now to start building.