Figures
I'm somewhat behind on updating this Blog - so, I'll flood it with updates .....
Here I've built the figures and primed them ready for painting.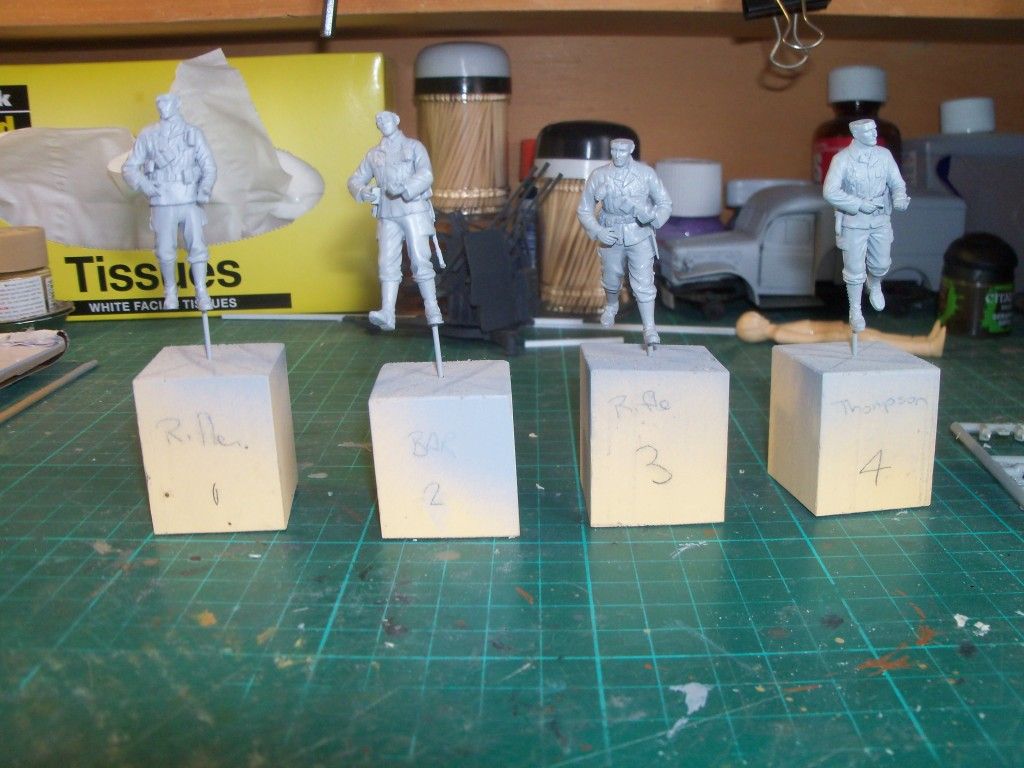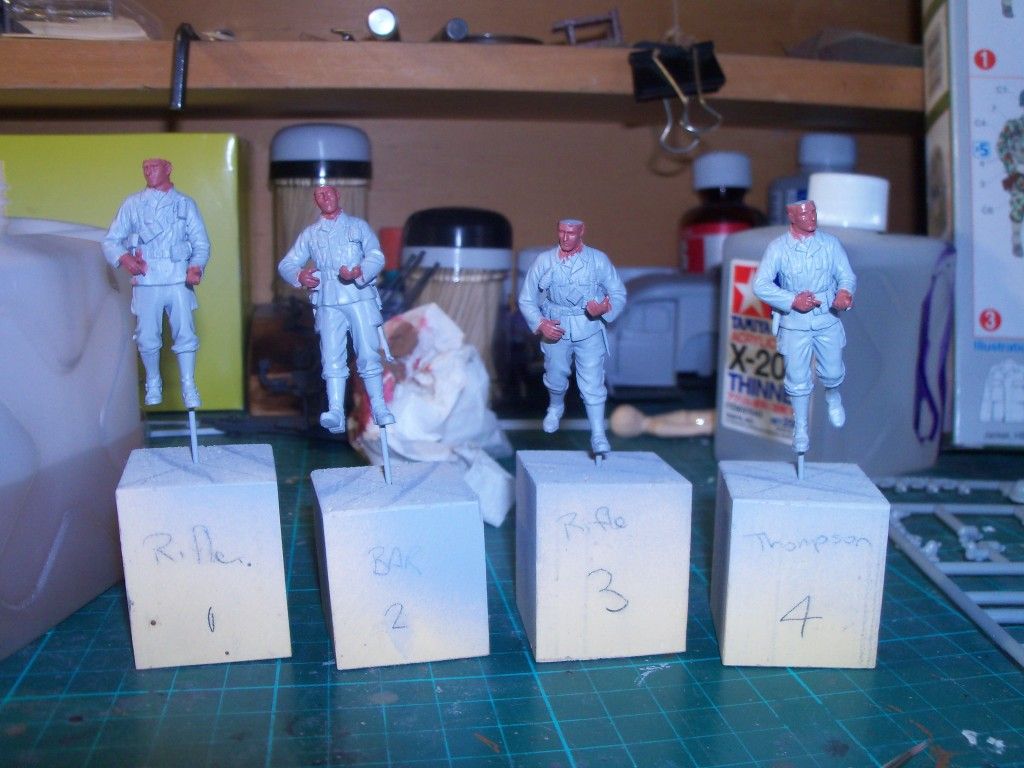 I've painted the figures, using a layering technique, where you start with a dark base (above) and work towards the highlights (below).
Model Master has a "Skin" Colour series. Skin Tone Warm Tint, Skin Tone Shadow Tint and 2 other colours ....
I also used Model Master Tan (FS20400) and Humbrol 73.
Mixed a dark colour mix and slowly worked towards a light tone by mixing the lighter colours. Used the layering technique - about 10 layers and then dry brushed with a Tan and Skin Tone Warm mix.